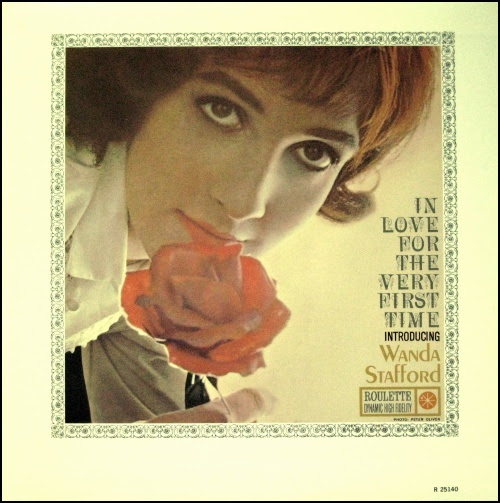 I'm a big fan of Marc Myer's Jazz Wax column - it's so well written and knowledgeable and I'm always learning something new...or undiscovered.
Witness the album pictured above for example. Recorded in 1960 by fledgling vocalist - but with great pipes - Wanda Stafford with a great band including the legendary Bill Evans. Initially the young singer wanted a friend of hers on the piano bench but said friend convinced her that she shouldn't miss the opportunity of working with his replacement! Her voice is in the vein of the cool stylings of June Christy and I would say Irene Kral.
Read more at Marc Myer's Jazz Wax column..suffice to say Miss Stafford briefly burned bright and gave it all up to raise her young daughter. Miss Stafford never completely disappeared, she has been busy recording and performing live - witness her 2011 release pictured below (among others). She lives in the San Francisco Bay area
...www.wandastafford.com
Not really jazz related - except for the 20's era jazzy theme song is "Miss Fisher's Murder Mysteries" - an Australian series I've gotten hooked on via Queen Video....the jazz age era sleuth is a cool customer - smart, wry, gorgeous and possessing a stunning wardrobe..she is the nemesis/sparking partner of a Melbourne police inspector Jack Robinson. Divine! I am on series two - must get series one and I gather there is a series three in the making.
Someone even has a blog called "thefabulousmissfisher.blogspot.com all about Phyrne (fry knee) - what an amazing name...