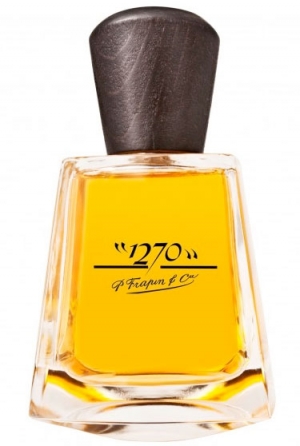 This is one of the lovely perfumes were were educated about and got to sample at the Scent Society meetup last night at the atmospheric bistro Le Select on Wellington. Our host Marta came up with a wonderful idea and a charming French rep for the line - Loic Le Guen. Frapin is a renowned cognac producer and using their expertise in distilling have ventured into scent production...naturellement.
I found that the fragrance wardrobe was very much to my liking - with lots of spicy, woody and oriental notes. Loic sprayed the perfumes into goblets - glass being a neutral medium and we enjoyed inhaling the heady aromas. I particularly liked "1270" - which has notes of honey, vanilla, spices, wood and citrus and tonka bean - quite caramelly actually and why I enjoyed the "Carvelle Epicee" as well with notes of nutmeg coriander, caraway, sandalwood, amber and patchouli. I even liked "Espirt des Fleurs" a lighter more feminine floral. The fragrances are very unisex - I think "L'Humaniste and "Passion Boisee" would be great on the men in your life.
According to Fragrantica the cognac house has remained in the family for 20 generations and was established in 1270 - hence the perfume name, their first in fact - in the Grand Champagne region of France. The daughter of the present owners, Beatrice Cointreau introduced the fragrances in 2002 and of course has a hand in the perfume creations.
If you wish to check out these lovely perfumes yourself - check out Noor in Yorkville - in the basement of the Four Seasons at Avenue and Cumberland.